Responsive service in place, Fertile Talent pool, Extensive Industry analysis, Broad Talent pipeline, Efficient Team work, and Refined Professional quality.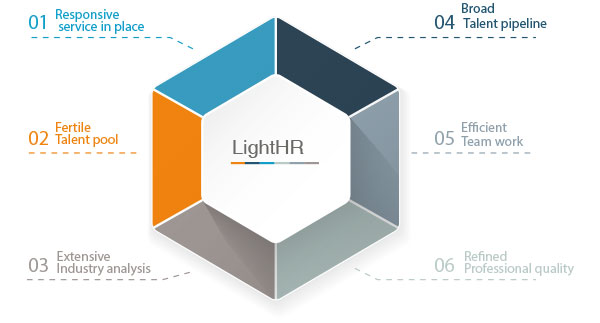 Stable We have an excellent and stable consulting team.We have become the best choice to our clients with our accumulation and customerization solution implementation. As the business partner, We keep good relationship with customers and provide long term support.
Fast We are concentrating on certain industries and key clients, we support HR to accomplish recruitment projects with shortest lead time. We are in continuous improvement on candidate recommendation efficiency and selection accuracy by professional analysis and accumulation.